The ICET has been aligned with the UN Sustainable Development Goals-Goal 4 and UNESCO Education 2030 Framework for Action UNESCO 4.C.
Ensure inclusive and equitable quality education and promote lifelong learning opportunities for all.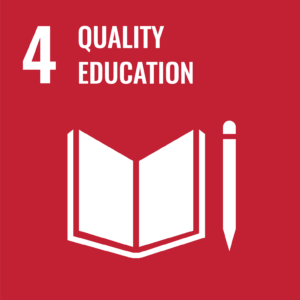 By 2030, substantially increase the supply of qualified teachers, including through international cooperation for teacher training in developing countries, especially the least developed countries and small island developing States.
ORGANIZING COMMITTEE
Thanks to our organizing committee for ICET 2022
KEYNOTE SPEAKERS OF ICET 2022
Opening Remarks / Dr. Umed Aruzery / Stirling Schools CEO
Welcome Remarks
Dr.Alan Hama Saeed Salih / Minister of Education
Welcome Remarks
Mr.David Hunt / British-Consulate-General in Erbil
Welcome Remarks
Mr.Umed Khoshnaw / Governor of Erbil
Keynote Speech
Dr.Tony Degazon / City & Guilds
Keynote Speech
Mr.Salam Mohammad Islam / Rwanga Foundation
Keynote Speech
Dr.Fattah Hama Rahim Fattah/ University of Sulaimani
Craig Kissock
Ensuring All Teachers are Effective Educators
Ruwayda Mustafah
Bringing educators and lawmakers together to build opportunities for those with learning difficulties
Kim Insley
Effective teacher professional development: is there such a thing?
Ahmed A. Gheni
Utilizing Modern Technology Toward a Collaborative Active Blending Learning Atmosphere During COVID-19 Era
Sanaa Abdulzahra Hameed
مهارات الحياة ودورها في تحسين جودة حياة الطلبة , Life skills and their role in improving students' quality of life
Abdurrahman Ahmad Wahab
خوێندەواریی میدیایی ڕەخنەیی و پەروەردەی دیمۆکراتی
Faiek Saied
بەرزکردنەوەی کارایی مامۆستا و خوێندکار
Online Closing Ceremony
Organizing Committee
ICET Participating Schools List
VENUE
Check out the Venue Information
Erbil Rotana
Address: Gulan Street,
Erbil - Kurdistan, Erbil IRAQ
Phone: +964 66 210 55 55
+964 750 2350999 F: +964 66 210 55 56
Thanks to all institutions that support ICET and all participants attending the conference.