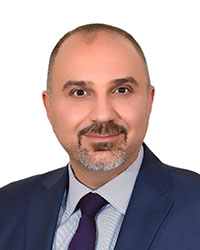 Date
May 18 2021
Expired!
Time
2:00 pm - 3:00 pm
Labels
May 18 Day 2 - S6- 14:00-15:00 Online Ar10
May 18 Day 2 – S6- 14:00-15:00 Online Ar10 – Dr. Ahmed Fakhrudeen
HEAD OF THE SOFTWARE DEPARTMENT
University of Kirkuk
Seminar Title: "How to Improve Teacher Training for More Successful Remote Learning"
Concerns about academic backsliding — the "COVID-19 slide" — adds to the urgency. School closings spurred by the coronavirus pandemic exacerbated educational disparities and may contribute to low student performance and skills mastery in the upcoming school year. The scramble to implement remote learning left many educators with no option but to learn, apply and teach with unfamiliar virtual tools. It also became evident teachers need high-quality professional development that includes educational technology tools. This seminar discusses how educators can be able to navigate remote learning and how to be skilled in technology tools. Good teaching is good teaching, and school communities need to learn, share and collaborate on the outstanding education that is already happening. Educators who were skilled in pedagogy before school closures quickly and easily transferred effective teaching to the fully remote environment. Administrators would be wise to tap those rock-star educators to help assess, plan and lead effective professional development.