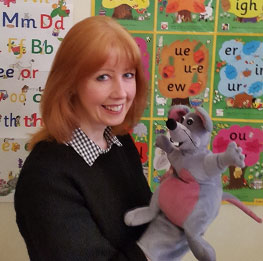 Date
May 18 2021
Expired!
Time
2:00 pm - 3:00 pm
Labels
May 18 Day 2 - S6- 14:00-15:00 Online Eng15
May 18 Day 2 – S6- 14:00-15:00 Online Eng15 – Clare Fulton
AN EXPERIENCED TEACHER TRAINER
UK Teachers Academy
Seminar Title: "The SDGs and Embedding Global Citizenship in all Learning and Teaching."
This session focuses on the Sustainable Development Goals and Global Citizenship and offers school leaders ideas for embedding global citizenship teaching in all subject areas in all K-12 contexts. The UN SDGs provide a really relevant and motivating context for young people to learn about the world, their role within it and the opportunities we have to make connections and work together to create a fairer, more sustainable future for all. With practical suggestions, resources and methodologies we shall explore different approaches so that participants can reflect and consider which would work best in their own particular setting. As young people are becoming increasingly aware of issues such as climate change, fair trading, food justice and rights it is important that they are equipped to think critically about what they can do to play their part in creating the future they want to see. The UN Sustainable Development Goals give us the blueprint and we can provide engaging content for lessons to support young people on this journey.