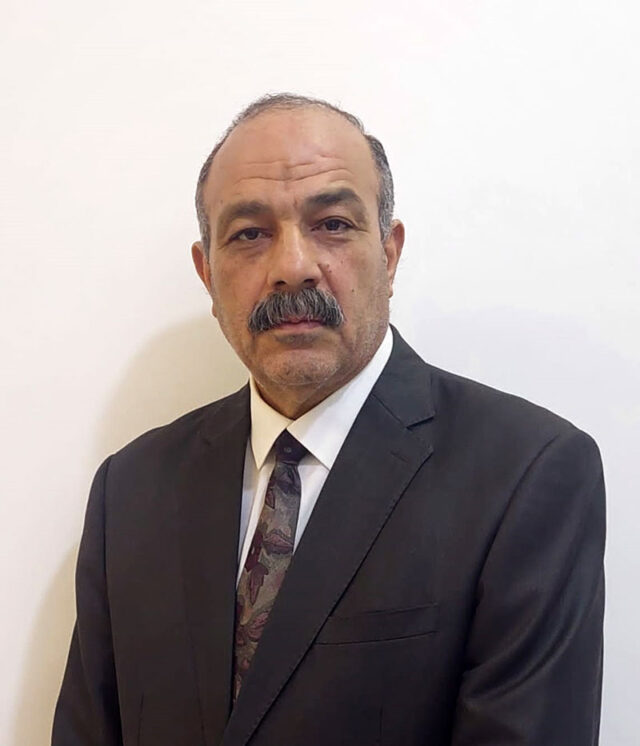 Prof.Dr.Ayad Ismail Saleh
ICET Admin
جامعة البصرة/كلية التربية للعلوم الانسانية/قسم الارشاد النفسي
A Short Bio / زانیاری کەسیی / سيرة ذاتية قصيرة
تولد محافظة البصرة في عام 1960. حاصل على دبلوم عام في التربية عام 1971. وعلى بكالوريوس في الارشاد النفسي والتربوي عام 1988 وحاصل على الماجستير في علم النفس عام 1994. وحاصل على الدكتوراة في علم النفس والارشاد النفسي والتربوي عام 2004. تدريسي في جامعة البصرة بمرتبة بروفسور. اشرفت وخرجت 21 طالب ماجستير و19 طلاب دكتوراة في العلوم النفسية والتربوية والاجتماعية. مستمر في الخدمة الوظيفية لحد الان. صدر لي كتابان حول الارشاد النفسي وفنياته.
Category / پۆلێن / الفئة :
Learner Autonomy / خۆبەڕێوەبەریی فێرخواز / استقلالية المتعلم -الطالب
Seminar Title / ناونیشانی بابەت / عنوان الندوة:
آليات عمل منظومة الذاكرة البشرية في اكتساب المعلومات وخزنها واسترجاعها لدى المتعلم , Mechanisms of the Human Memory System in Acquisition, Storage and Retrieval of Information for the Learner
Abstract / پوختە / الملخص
ان عملية اكتساب الخبرات والمعلومات والاحتفاظ بها ومن ثم العمل على توظيفها واسترجاعها وقت الحاجة وعند الاستخدام هي ليست عملية ميكانيكية بقدر مما هي عملية تنظيم وتشغيل ومعالجة معرفية ادراكية واعية من خلال جهاز او منظومة الذاكرة البشرية المتكونة من الذاكرة الحسية والذاكرة القصيرة الامد والذاكرة الطويلة الامد. ولكل واحدة من هذه الانواع من منظومة الذاكرة له متطلباته واشتراطاته النفسية والعقلية المعرفية والسلوكية.
Keywords / وشە سەرەکیەکان / الكلمات المفتاحية
منظومة الذاكرة ،اكتساب وخزن المعلومات،معالجة المعلومات والخبرات