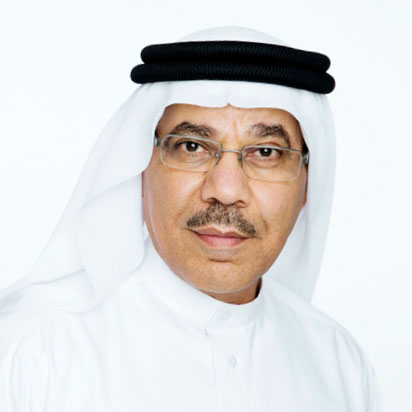 Dr.Naji Mohammed Almahdi
ICET Admin
Knowledge And Human Development Authority
A Short Bio / زانیاری کەسیی / سيرة ذاتية قصيرة
Dr. Naji Al Mahdi
Chief Executive Officer of the National Institute for Vocational Education (NIVE) and Chief of Qualifications and Awards in Dubai (QAD).
Dr. Naji Al Mahdi has extensive experience in the managerial, strategic and operational aspects of technical education and vocational training. He has taught and held senior positions at higher and further education institutions for more than two decades.
Dr. Al Mahdi's role involves developing and implementing Dubai's technical and vocational training and education strategy – a top priority to support Dubai in meeting its future aspirations and positioning it as a destination for technical and vocational education and training. He also oversees the offering of vocational qualifications and the conferral of diplomas and degrees in professional disciplines.
Dr. Al Mahdi holds a bachelor's degree in mechanical engineering and a PhD in engineering and numerical analysis from the UK and was a research fellow at Salford University. He also was awarded a Fulbright Scholarship in the United States of America to research the development of Entrepreneurs and Small Businesses. Dr. Al Mahdi serves on a number of national and international educational committees and advisory groups and is a member of UAE Vocational Education and Training Awards Commission (VETAC).
Category / پۆلێن / الفئة :
Teacher Professional Development / گەشەسەندنی پیشەیی مامۆستا/ التطوير المهني للمعلم
Seminar Title / ناونیشانی بابەت / عنوان الندوة :
The Importance of Professional Development for Teachers
Abstract / پوختە / الملخص
Teachers are continually challenged by emerging societal issues that are facing the education community. Politicians always point fingers at schools whenever the unemployment rate increases. Industry often criticize school graduates for not having the required skills to be productive in the place of work. Teachers need to ensure that they are up to date and current with the many issues that emerge. Continuing professional education is key to developing the skills of teachers in order to introduce new concepts, new technologies, new opportunities for learning. Professional development increases the skills of teachers to create relevant and enjoyable lessons for their students and to support those teachers who aspire to take on senior leadership positions.
This presentation addresses the importance of continuing professional development of teachers to face challenges such as emergence of 21st Century Skills and the concept of Learning Autonomy. The presentation will also examine areas such as Child Protection and Safeguarding, Dealing with People of Determination, Diversity, Moral Education, Sustainability and Wellbeing.
Keywords / وشە سەرەکیەکان / الكلمات المفتاحية
Professional Development for Teachers