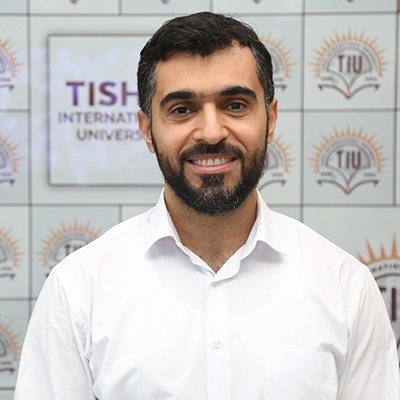 Dr. Abdurrahman Wahab
ICET Admin
Lecturer
Tishk International University *
A Short Bio:
Dr. Abdurrahman Ahmad Wahab's research and teaching interests are in the humanities and social sciences, educational policy and program evaluation, and teacher education. He received his Ph.D. from the Ontario Institute for Studies in Education at the University of Toronto, Canada. He received his Mater's degree from the University of Massachusetts-Boston as a Fulbright Alumnus. He teaches in the Faculty of Education at Tishk International Education.
Seminar Title: Implications of Democratic Education for Teacher Education Programs
Abstract:
Formal education in Kurdistan Region needs urgent attention. The urgency for reform has been even more so since the COVID-19 pandemic disturbed the regular order of things. The world-wide health predicament brought by the pandemic has for the most part been detrimental on the educational processes. The new requirements put forth by the government authorities in Kurdistan Region to prevent the spread and reduce the risks of the COVID-19 virus have especially deemed the traditional approaches to schooling ineffective. However, the new situation can be taken as an opportunity to initiate reform in the fundamentals of education, especially in teaching. For the most part, democratic education in Kurdistan Region has been given minimum attention. Part of this inattention has been the result of a minimalist understanding of democracy and a technical approach to teaching and teacher education. This presentation focuses on the significance of democratic values and dispositions in teaching and considers teachers as professional agents of transformation in the society. This presentation discusses democratic education by offering implications in teaching and teacher education programs in Kurdistan Region.